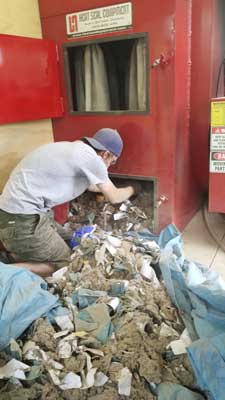 Air ducts and furnaces, when uncleaned, can accumulate vast amounts of dust, breed mold and mildew, and lead to poor air quality and contribute to allergy symptoms and aggravate health problems like Allergies or Asthma that could easily be reduced or alleviated through regular cleaning of your furnace.
Furnace cleaning can also improve the efficiency of your furnace and can save you money on your monthly energy bills and also greatly improve the quality of the air in your home or workplace.
The furnace cleaning process requires cleaning of not just the ducts themselves, but of the entire furnace system including the blower, heat exchangers, cooling coils, and condensate pan.
When all these parts are clean, air flows more efficiently through the entire furnace system.
Orsan Air Services has professional technicians that provide quality furnace cleaning. We look forward to providing you with a cleaner, healthier environment!
FREE QUOTE